Professional laptimer for sport events. Get times up to four drivers at the same time.
Save all your circuits, sessions, drivers and lap times.
Get best times for circuits, sessions, personal times, lap differences, etc.
Share your best results over Twitter or Facebook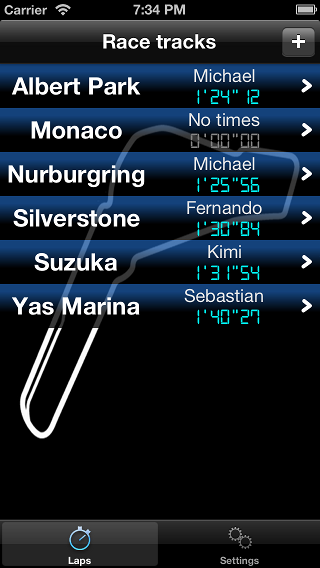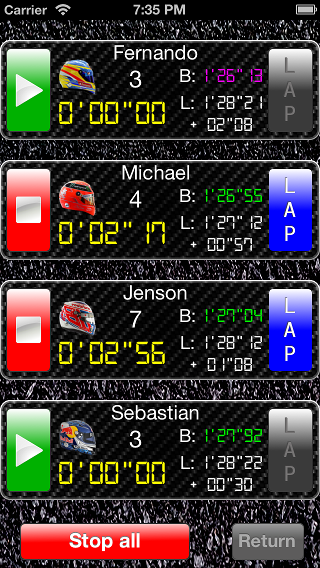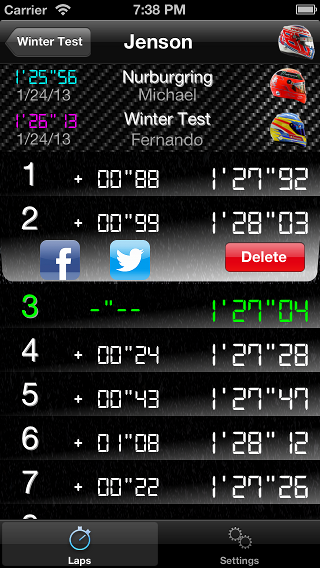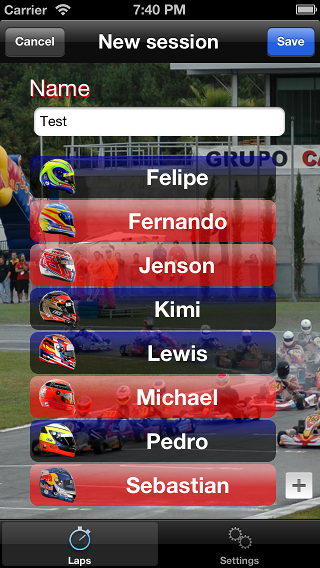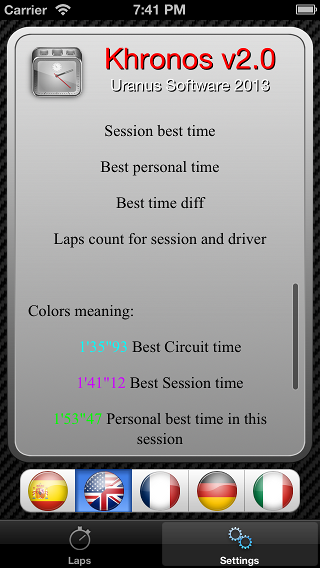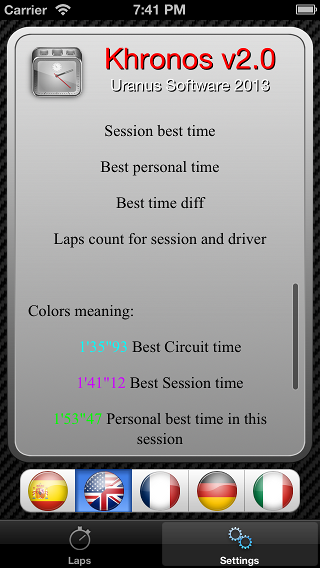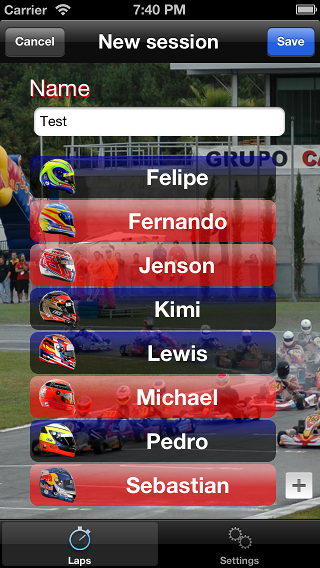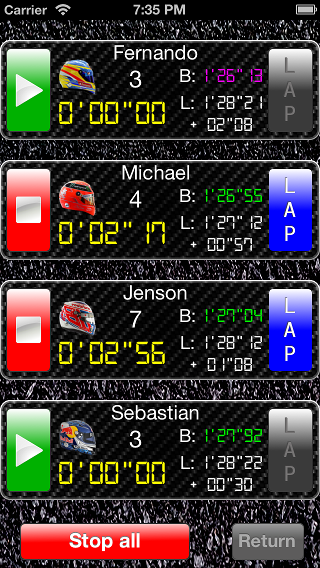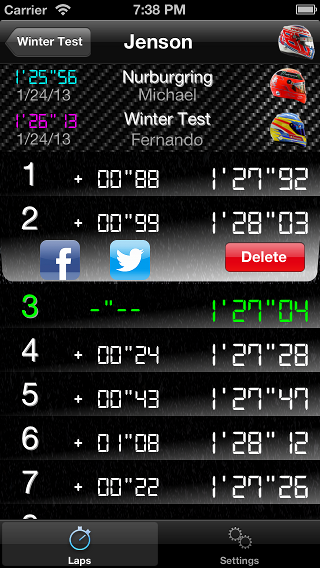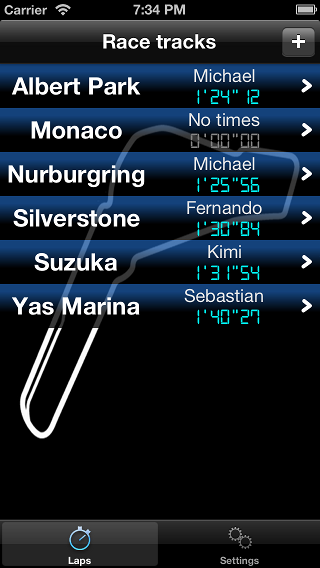 Features:
Taken of times : manual
Four individual concurrent chronometers
Timing to the hundredth of second
Easy to use. Best friend for race tracks.
Circuits logs
Session logs
Laps logs
Circuit best time
Session best time
Best personal time
Best time diff
Laps count for session and driver
Colors meaning:
1'35"93 Best Circuit time
1'41"12 Best Session time
1'53"47 Personal best time in this session
Customer reviews
We have not received enough ratings to display an average for the current version of this application.